<!-Google Adsense Start-> <!-Google Adsense End->
Daily Deviation Counter - Free Indicator
Modified on Sat, 24 Sep 2022 at 10:31 AM
<!-Google Adsense Start-> <!-Google Adsense End->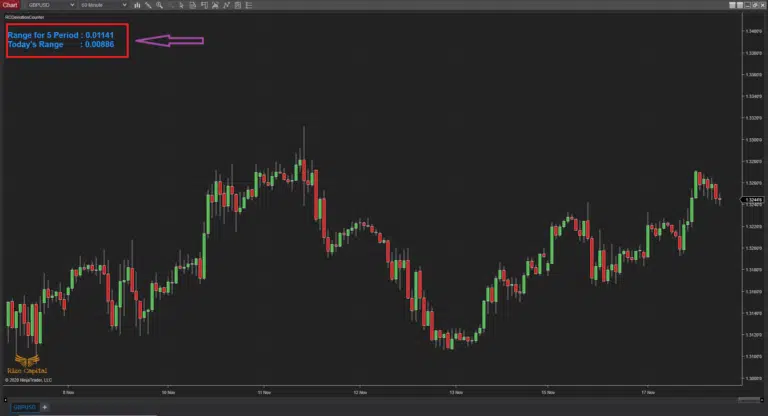 Image - 1 (Click to ZOOM)
Daily Deviation Counter is a FREE for LifeTime custom indicator, developed for both day traders and swing traders who want to try our products before subscribing to any premium products. As this indicator is FREE forever, you can subscribe it without any obligation. This Free NinjaTrader 8 custom programmed indicator plots average range for user selected period and also plots today' live range of the market. If you are a day trader, with this indicator, you can compare today's market range and volatility live with previous user defined period's average range. If today's range crossed average range for your defined period and if currently market is at the top, then this might be best opportunity to short, but if the market is at the bottom, best opportunity to long. Even if you consider probability, it will give you an edge which is uncomparable. But if you are a swing or long term position trader, you can use it to measure market volatility and current market risk. For swing traders, it will be a very effective tool to pin point entry and exit. This indicator works on every market and any TF. Range for user defined period and Today's range is plotted on chart like higlighted red rectangle area in Image -1.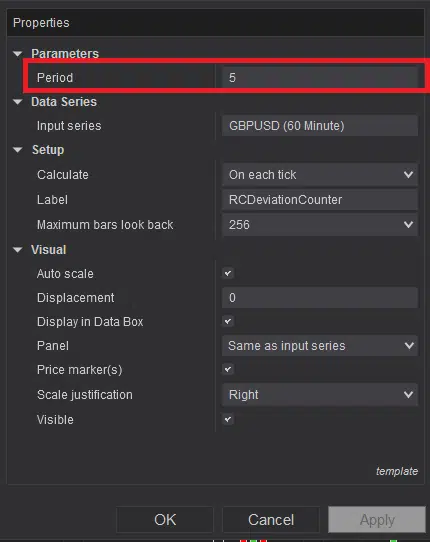 Image - 2 (Click to ZOOM)
By default the period is set to 5, but if you want to change the period, you can do that from the Period input parameter shown with red rectangle in Image -2. Please keep rest of the settings as it is, to function the indicator effectively.
If you still have any further query, please do watch the video tutorial by clicking here.
<!-Google Adsense Start-> <!-Google Adsense End->
Was this article helpful?
That's Great!
Thank you for your feedback
Sorry! We couldn't be helpful
Thank you for your feedback
Feedback sent
We appreciate your effort and will try to fix the article